Dr. Ben Weston, DDS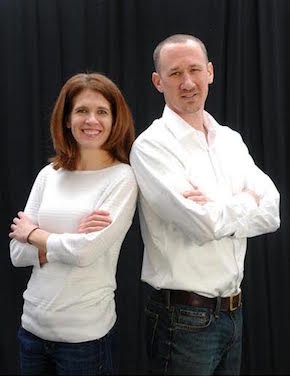 Weston was born in Missouri but was raised 'on the move' in the Air Force. He came to North Carolina in 1986. He attended North Carolina School of Science and Math in Durham, earned a Bachelor of Science in Biology at NC State, and completed dental school at UNC Chapel Hill. He then spent years as a Navy dentist before joining a private practice in Boone, NC. He then married a Greensboro gal and happily returned to the heart of North Carolina.
Dr. Weston brings over 20 years of clinical experience, as well as completing a one year Advanced Education in General Dentistry residency in the US Navy. The intensive program afforded him hands-on experience in a broad range of dental procedures.
Dr. Weston's hobbies include time with his wife and kids while remaining time is split between cycling, running, racquetball, hiking, playing guitar or saxophone, traveling and cooking.
Dr. Jenny Weston, DDS
Dr. Jenny obtained her dental degree from the University of North Carolina at Chapel Hill, where she graduated in 2009 with honors. Prior to earning her DDS degree she served the Greensboro area for eight years as a dental hygienist. As well as bringing over 20 years of clinical experience, Dr. Jenny brings a well rounded perspective, which allows her to deliver truly comprehensive care. "Every year more links are discovered between a healthy mouth and the overall health of the individual."
Dr. Jenny, the "better half" of Dr. Ben Weston, enjoys providing patients with the absolute highest level of care. Dr. Jenny enjoys a wide spectrum of dentistry and especially enjoys providing patients with top quality dentures and removable partials. Having spent 2 years in a children's health clinic, Dr. Jenny is also very comfortable treating children. She is committed to furthering her dental education by yearly continuing education courses.
Dr. Jenny is native to Centralia, Missouri, but has called North Carolina her home since 1995. Outside the office Dr. Jenny enjoys exercise, reading and spending time with her family. Together Drs. Ben and Jenny have the joy of three children.