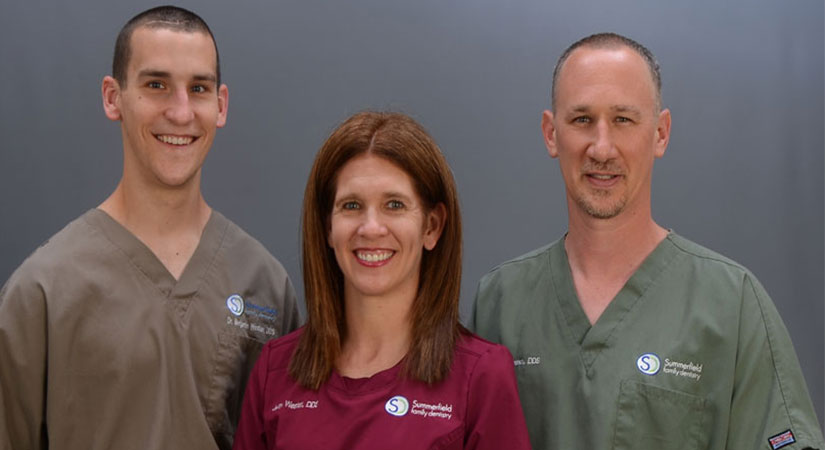 Dr. Ben Weston, DDS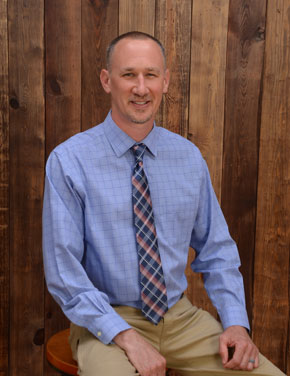 Weston was born in Missouri but was raised 'on the move' in the Air Force. He came to North Carolina in 1986. He attended North Carolina School of Science and Math in Durham, earned a Bachelor of Science in Biology at NC State, and completed dental school at UNC Chapel Hill. He then spent years as a Navy dentist before joining a private practice in Boone, NC. He then married a Greensboro gal and happily returned to the heart of North Carolina.
Dr. Weston brings over 20 years of clinical experience, as well as completing a one year Advanced Education in General Dentistry residency in the US Navy. The intensive program afforded him hands-on experience in a broad range of dental procedures.
Dr. Weston's hobbies include time with his wife and kids while remaining time is split between cycling, running, racquetball, hiking, playing guitar or saxophone, traveling and cooking.
Dr. Jenny Weston, DDS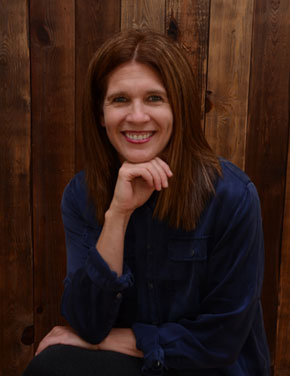 Dr. Jenny obtained her dental degree from the University of North Carolina at Chapel Hill, where she graduated in 2009 with honors. Prior to earning her DDS degree she served the Greensboro area for eight years as a dental hygienist. As well as bringing over 20 years of clinical experience, Dr. Jenny brings a well rounded perspective, which allows her to deliver truly comprehensive care. "Every year more links are discovered between a healthy mouth and the overall health of the individual."
Dr. Jenny, the "better half" of Dr. Ben Weston, enjoys providing patients with the absolute highest level of care the Summerfield team and provide patients with the absolute highest level of care. Dr. Jenny enjoys a wide spectrum of dentistry and especially enjoys providing patients with top quality dentures and removable partials. Having spent 2 years in a children's health clinic, Dr. Jenny is also very comfortable treating children. She is committed to furthering her dental education by yearly continuing education courses.
Dr. Jenny is native to Centralia, Missouri, but has called North Carolina her home since 1995. Outside the office Dr. Jenny enjoys running, reading and spending time with her family. Together Drs. Ben and Jenny have three children: Andy the basketball player, Aimee an avid reader and soccer player and Jack, the young one who keeps everyone on their toes.
Dr. Preston Ford, DDS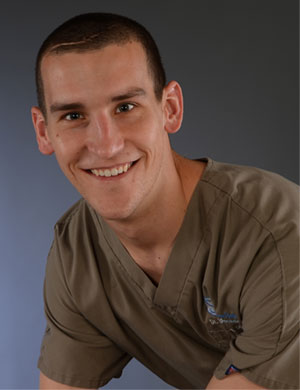 Dr. Ford is so grateful that Summerfield Family Dentistry brought him and his family back home. Born in Birmingham, Alabama, he grew up in Jamestown, North Carolina where his family moved when he was 4 years old. He grew up involved in many activities including soccer, baseball, and church groups and graduated from High Point Christian Academy in 2010. He did his undergraduate studies at the University of North Carolina at Greensboro, where he played on the soccer team and received Bachelor's Degrees in Chemistry and Business Administration.
Dr. Ford continued his studies at the University of North Carolina at Chapel Hill School of Dentistry, receiving his Doctor of Dental Surgery Degree with Distinction. He was inducted into the Omicron Kappa Upsilon Dental Honor Society which only admits the top 5% of each graduating dental class throughout the country. While at UNC, Dr. Ford was awarded the Dr. James Harrell Award for Citizenship & Leadership, the American Academy of Implant Dentistry Award, and awards in Prosthodontics and Operative Dentistry. He did elective courses in implant surgery, advanced periodontal therapy, and pediatric dental emergencies as well as doing a rotation at the UNC Hospital Dental Clinic. He is passionate about implant dentistry and is completing the prestigious AAID MaxiCourse Residency in Washington, DC where he will become an Associate Fellow of the Academy.
Dr. Ford is dedicated to continuing education in order to provide you the best quality and most comfortable dental care around. He is excited to be able to offer our patients dental implants to replace missing teeth, so almost all of your dental treatment can be done in one place. He loves forming relationships with patients and partnering with you to achieve your dental health goals. Possessing an enthusiasm for patient education, Dr. Ford enjoys helping patients understand how our overall health can be tremendously impacted by the condition of our dental health. Research continues to reveal more about how conditions such as heart disease, diabetes, and even some forms of cancer have direct links to oral health.
He married his high school sweetheart, Tayloir, who is also originally from the Triad area – she grew up in Trinity, NC. They chose to return to their roots after dental school to practice where they could be close to family and serve the area they both loved so much growing up. Dr. Ford enjoys fishing, hunting, running, biking, and traveling as well as reading – particularly studying the Bible. His real passion is for his family, friends, and serving his church family. He plans on joining the Army Reserves in order to serve his country as a dentist, while still being able to maintain his private practice career here in Summerfield.
Professional Affiliations:
American Academy of Implant Dentistry
Academy of General Dentistry
Christian Medical and Dental Association
American Dental Association
North Carolina Dental Society